FHA stands for Federal Home Administration; it's an agency of the United States government. FHA loans are home loans insured by the FHA. Therefore these loans are more easily sanctioned than other kinds of loans. The government insures the payment of the loan just in case the customer fails to repay it. FHA loans usually have a small down payment; it can be anywhere from 3.5% and above. Due to this many customers are attracted to such loans.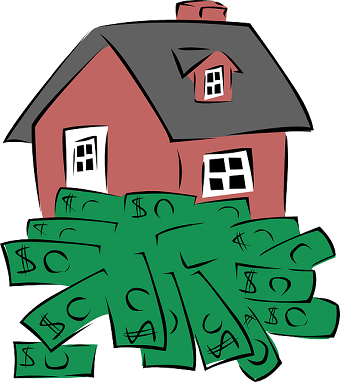 Who can apply for FHA loans?
Customers who are willing to buy a home with low down payment and are sure to repay it can apply for a FHA loan. FHA loans are easy to get as they are insured by the government. However, not all financial institutions accept the application for the same. In such cases customers can apply elsewhere for FHA loan.
Before applying for a FHA loan, customer has to ensure that they are able to pay off such loans. These loans are granted for customers who have both low and high income provided they are able to prove that they have sufficient income to pay off the FHA loan. The customer's credit income should be sufficient to pay the loan after subtracting all the debits on the account. Customers with low credit scores are sanctioned FHA loans, however, customers should be able to show that they can make the minimum down payment required for the loan.
The loan amount to be sanctioned would be based on the prices of the homes in the area customers are living in. If the customers are sure to get the loan after cross-checking the above information, they have to fill a form and process it. If it's acceptable, then the loan will be sanctioned.
Who should go for FHA Loan?
Customers who want to buy a home and prefer to do it via FHA, have to pay a fee to FHA to get the loan. Apart from that, customers have to pay an upfront mortgage insurance premium i.e. 1.5% would be added to the loan amount for the same. Sometimes the upfront mortgage insurance can cost more than private insurance. Therefore it's advisable for customers to calculate the mortgage insurance premium; if they find the charge sensible then they can opt for the loan.
The money earned by FHA in the form of upfront mortgage insurance and fees are used by the government to pay off the financial institutions in case the customer fails to make the payment at a later date.
Due to the additional charges incurred on FHA loans, customers with good credit score can opt for a normal home loan. As the down payment for a home loan for customers with decent credit score might be lower or same as an FHA loan. Hence it's advisable that customers do a proper research and apply for a FHA loan only if they feel it's more beneficial than any other loans.
Advantages of FHA loans
FHA loans give an opportunity to low income and bankrupt customers to settle down in life: Customers with low credit score have difficulty in getting loans sanctioned. However, that's not the case with FHA loans. Customers with low incomes and credit scores are given a chance and are likely to get the FHA loan sanctioned. Due to this these customers have the opportunity of setting up a home. Customers who are bankrupt and have experienced 2 to 3 years of financial struggle are qualified to get an FHA loan. This gives them an opportunity to get a FHA loan which can help the settle down in life.
Low down payment: The down payment of FHA loans can be comparatively lower than the other loans, this way customers can get a home by paying a decent amount.
No prepayment penalty: Usually when customers take a mortgage loan and wish to repay it in full before the term expires there are charges or additional fee for the same. However, it's not the same with FHA loans. Customers with FHA loans can repay the loan in full and they do not have to pay a penalty for the same.
Loan can be taken over by another person: If the customer who took the loan is unable to pay back the loan, then the FHA loan can easily be taken over by another person. In this case the second person who takes over the loan might get the benefit of paying lower interest, provided the 1st customer completed paying the high interest's rates on the loan. FHA loans interest rate might reduce less after a certain period of time in most cases; this would be agreed while signing up for the loan.
FHA 203k loan for repairs and development of loan: In order to avoid the hassles of 2 loans and additional paperwork. FHA 203k loan sanctions loan for home and also repairs of the home. These loans might take longer than the FHA loan. However, the complete loan would cover the purchase of home and also an additional amount for its repairs. There are certain guidelines that have to be checked before applying for same. In some cases certain repairs may not be acceptable by the FHA 203k. With this program customers can enjoy the benefit of one loan instead of applying for two loans.
Easy to get: FHA loans are comparatively easy for customers to get than any other loans, as these loans do encourage a wider range of customers and can be easily sanctioned.
FHA loan does have its own features and benefits; even then it's always advisable for customers to check a different kind of loans and features before applying for a loan. Only if the customer is sure that they are getting the best deal with the FHA loan then they can opt for it.